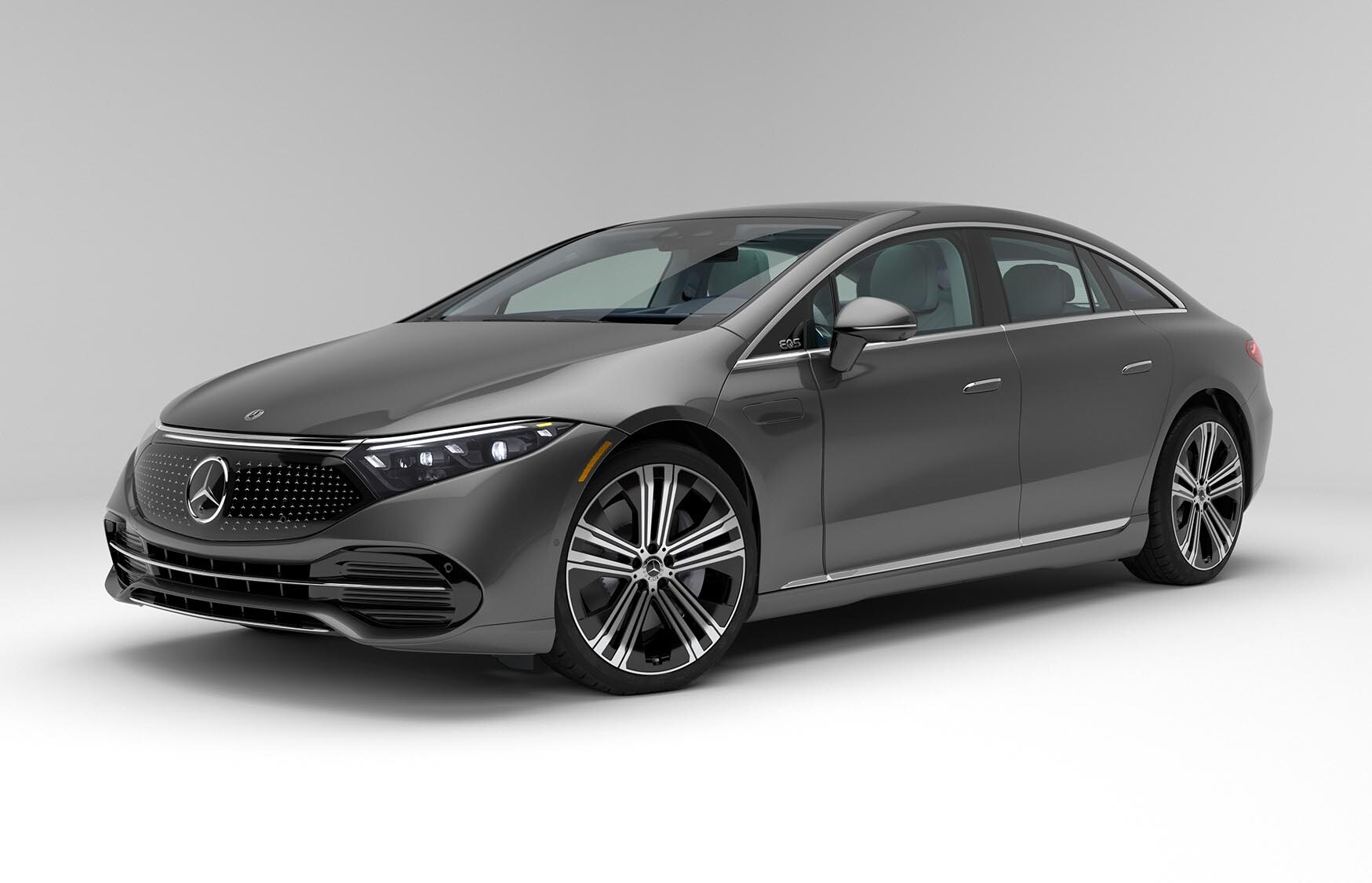 We already offer a few electrified car options here at Mercedes-Benz of Wilkes-Barre, and we're happy to announce that more electric Mercedes-Benz models are on the way.

Let's take a closer look at some of the vehicles we're excited to see in action.
The 2023 Mercedes-Benz EQS
This new SUV runs on an all-electric powertrain, making it the first Mercedes-Benz SUV to not require a single ounce of gasoline or diesel fuel. It has an output of 355 or 536 horsepower, depending on which version you choose, and offers 4MATIC® all-wheel drive with multiple driving modes, including one specialized for off-road conditions. This is going to be one capable green SUV.
The 2023 Mercedes-Benz EQE
This electric sedan is stylish inside and out, with a well-crafted exterior that's sure to turn heads and a luxe interior that will have you finding any excuse that you can to get behind the wheel. The 2023 Mercedes-Benz EQE will come equipped with an AIRMATIC® air suspension and adaptive damping system, allowing it to adjust the ride for maximum comfort and driving thrills. This model will also get the next-generation MBUX multimedia system, which offers augmented reality navigation and upgraded voice recognition capabilities.
The 2022 Mercedes-Benz EQB
The 2022 Mercedes-Benz EQB is an all-electric SUV that's built to be a family car. It offers room for up to seven and the latest driving assistance features from the Mercedes-Benz brand. You can also expect it to take full advantage of the latest charging technologies. It should be able to recover up to 70% of its battery life with just over a half hour of DC fast charging.
If you have any questions about these upcoming vehicles, don't be afraid to ask our Mercedes-Benz dealers in Wilkes-Barre, PA. We would be happy to help you find a luxurious green car of your own!