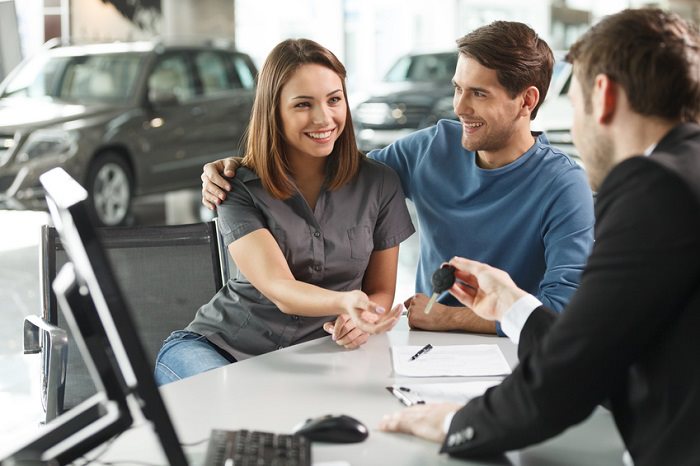 When you shop at Mercedes-Benz of Wilkes-Barre, you won't just find the latest luxury models. You'll also find pre-owned cars, including certified pre-owned Mercedes-Benz vehicles.

How do these differ from the typical pre-owned car? Our dealers can tell you.
The Mercedes-Benz CPO Program
Not every pre-owned vehicle can be considered for the Mercedes-Benz certified pre-owned program. These cars are less than six years old, and each has fewer than 75,000 miles on the odometer. They have all been serviced according to a maintenance schedule. Every certified pre-owned car even comes with a vehicle history report, so you know if they have suffered damage or been in an accident.
Each certified luxury car also has to pass a 165-point inspection. Every part of the car, from the exterior to the seat belts to the engine, are carefully evaluated. A Mercedes-Benz technician even takes each candidate for a road test.
These cars are also backed by a warranty. If the new vehicle warranty is still in effect, it remains in effect until it expires. Then an exclusive certified pre-owned warranty goes into effect. You can opt for extended coverage as well.
Certified pre-owned Mercedes-Benz cars also give you time to exchange them. Not impressed in the first seven days or 500 miles? Pick a different certified car! You even get access to a roadside assistance program and other benefits, like trip interruption coverage. There are so many great reasons to buy a certified Mercedes-Benz car!
Buy a Certified Pre-Owned Car Today!
Talk to our Mercedes-Benz dealers in Wilkes-Barre, PA and learn more about our certified pre-owned program. We'll help you find a new, to you, luxury car or SUV that you can rely on.