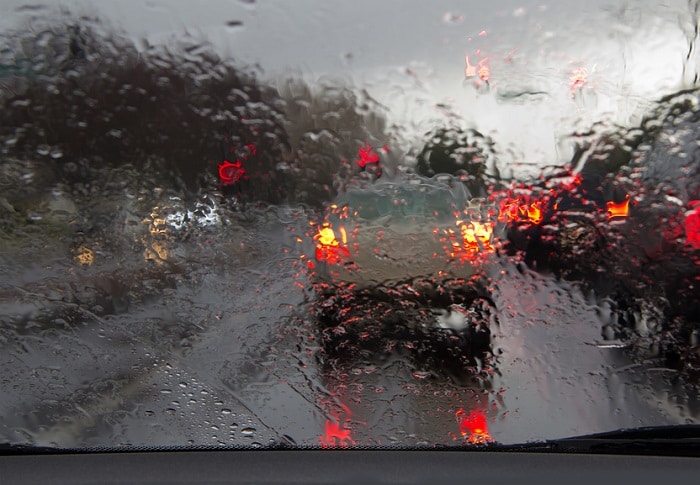 At Mercedes-Benz of Wilkes-Barre, we sell capable luxury vehicles that can handle just about anything. Our new Mercedes-Benz models offer the latest safety tech and driver assistance features that can make your travels much safer, but there are still some things you need to prepare for on your own. There are many road hazards out there that you need to watch out for.
Nature itself can be a bit of an obstacle for you and your Mercedes-Benz vehicle sometimes. Rainy weather or snow can affect visibility or make roads slippery. So stay back farther from the cars in front of you and never tailgate when it's stormy. That little extra distance can give you time to react to a sudden change in traffic.
You also have to be on the lookout for bad driver behaviors that could endanger you and your family on the highway. A bad driver who is under the influence, speeding, or weaving in and out of lanes can be a big safety hazard, but even bad traffic can be a problem if you're not prepared. If the road gets crowded, keep a safe distance from the traffic in front of you and try to minimize distractions. You may have to react to something and you want as much room as possible.
The road itself can also be a problem. Potholes can damage your vehicle, and sometimes drivers will take a chance and just drive around them even if they end up in the wrong lane. Debris in the road can also cause a problem, so slow down and make sure you can get around it safely. Then there are construction zones. One of these areas means many potential obstacles that could suddenly appear and expensive tickets for speeding, so slow down and stay aware.
If you're looking for cars that can keep you safer, visit our Mercedes-Benz dealership near Scranton, PA. Our Mercedes-Benz dealers can answer any questions you have about the latest models and newest features. We hope to see you soon for a test drive!