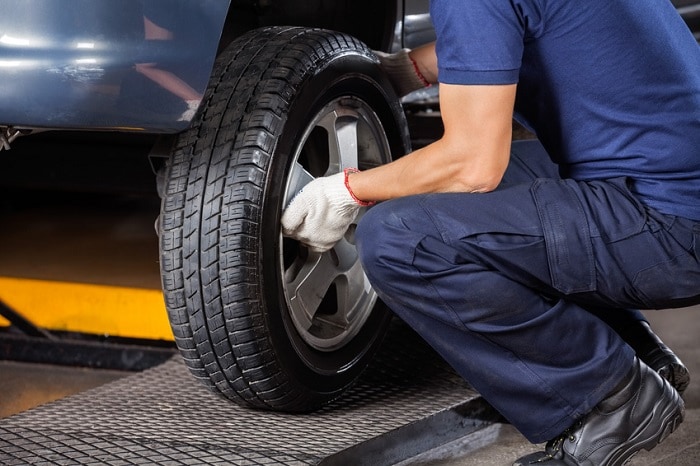 When you've got a flat tire, your day can be shot. And at Mercedes-Benz of Wilkes-Barre, we believe in empowering our Scranton, PA customers with the information they need to fix the problems themselves. We also want to keep our customers aware of all the services we can perform at our Wilkes-Barre, PA Mercedes-Benz dealership, so today we're going to tell you how to fix a flat tire, and what you need to do afterwards.
If you are driving when you get the flat, you need to make sure you remain in control of the vehicle until you are able to bring it to a complete stop in as safe of an area as possible. Once you're safely stopped, you can locate the spare tire kit on your Mercedes, which consists of a jack, a spare tire, and a tire iron. The tire iron is needed first – use it to loosen the lug nuts on the wheel, so you can use your hands to unscrew them. If any of your lugs lock, make sure to unlock them, otherwise you won't be able to take the tire off of your vehicle. Then use the jack to raise the frame of your Mercedes so the tire can be removed, and mount the spare tire in its place. The wheel will need the lug nuts replaced, and hand-tightened to secure them. Once secure, you can drop the jack and use the tire iron to tighten the lug nuts.
Once you're ready to go, your first destination should be to the service center at Mercedes-Benz of Wilkes-Barre. Our expert staff will provide you with a new tire quickly, as well as survey your wheel and the rest of your vehicle to make sure nothing else needs to be replaced from the accident. Remember, we don't need to meet like this – come into our service center for deals on maintenance and OEM Mercedes-Benz parts.