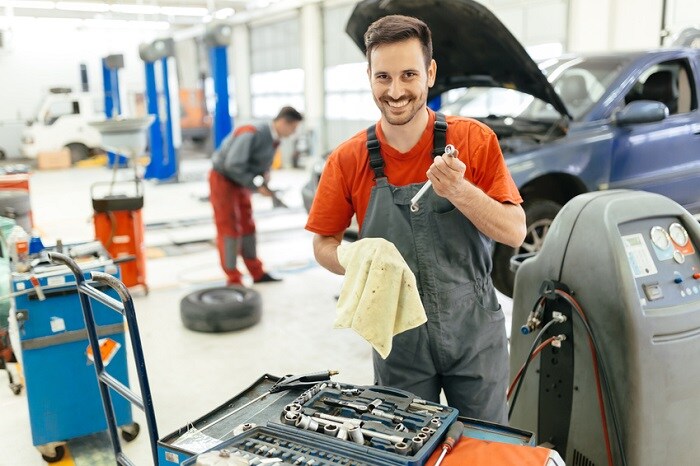 At Mercedes-Benz of Wilkes-Barre we help you find the luxury car of your dreams. Whether you're browsing our selection of 2019 models or you're looking at our pre-owned Mercedes-Benz vehicles, we'll make it simple to find the perfect car. Then we help you take great care of it, because we're also a Mercedes-Benz service center.
Our Mercedes-Benz service center is staffed by talented mechanics who know your vehicle inside and out. They use only the most dependable OEM parts when they're making repairs, so you know that their work will hold up in the long term. We also make it easy to schedule an appointment at our state-of-the-art facility right on our website. Then you can relax in our comfortable lounge, with Wi-Fi and refreshments.
The summer can be rough on your vehicle. As the mercury in the thermometer climbs, different parts of your car can start to experience issues. Your tires, for one, can really be affected by the hot pavement. If there's already an issue with your tires, the hot weather can actually make things much worse. We'll examine your tires for issues and help you find new tires if you need them.
Your car battery can also be affected by the heat. The liquid in your battery might start to evaporate as it gets warmer. What does this mean? It means that your car may not want to start. What could be worse during the hot weather? We'll examine your battery and any other components that you'll rely on this summer.
So make sure that your car is in the right hands this summer. Visit our Mercedes-Benz dealership near Scranton, PA and put our mechanics to work. We hope to see you this season!