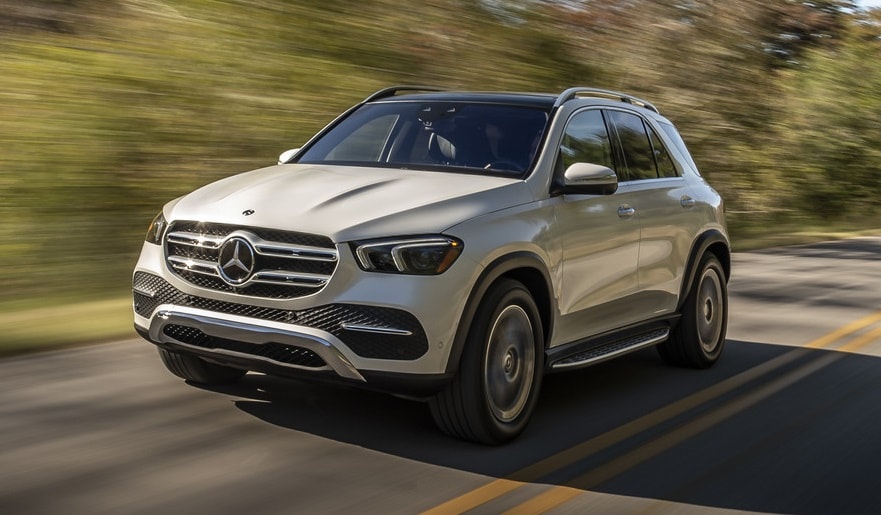 Our customers at Mercedes-Benz of Wilkes-Barre have very diverse tastes, but one thing brings them together: their love for the expert craftsmanship and engineering found in the vehicles of Mercedes-Benz. And across its lineup, we love showing off the newest features that the new model year brings to our vehicles. Today, we're examining the 2019 Mercedes-Benz GLE, and the newest features that this vehicle has.
First off, the new Mercedes-Benz GLE expands its seating capacity with available third-row seating, making it a more feasible method of transporting your whole family. And the interior of the Mercedes-Benz GLE looks amazing, with luxurious leather upholstery complimented with the perfect touches of aluminum and brushed wood trim accented throughout the new 2019 Mercedes-Benz GLE.
On the outside, the new design of the Mercedes-Benz GLE matches perfectly with the more aggressive and prestigious style that Mercedes-Benz has been moving toward in these recent years. And the standout 22-inch wheels look impressive and intimidating, a true eye-catcher on the vehicle's profile.
And the powerful SUV also maintains a solid and relaxing ride, thanks to the standard air suspension on the vehicle itself. New technology like Mercedes Curve provides you with increased control on the road when turning on extreme angles, and on the inside, the broad dual-screen display provides you with an uninterrupted plane that provides you with relevant information and infotainment options quickly, easily, and closer to the road eye-level than other screen options.
So when you're ready to discover the 2019 Mercedes-Benz GLE for yourself, stop into our local Mercedes-Benz dealership for a test drive. Our expert staff will give you the best car-buying experience possible, and we're proud to offer you the best vehicles to buy. See you soon!