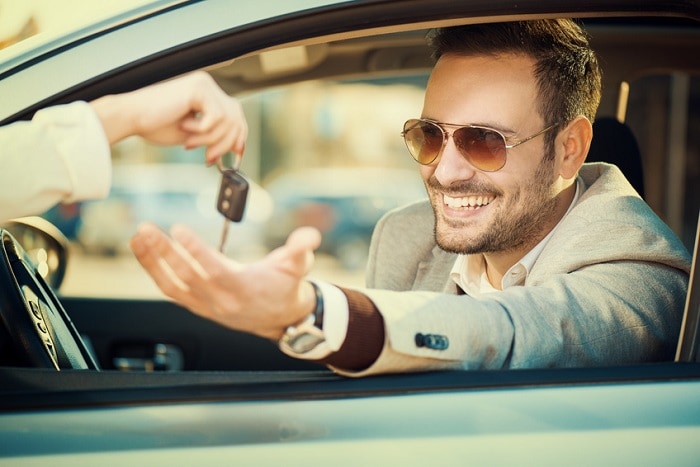 Taking a Mercedes-Benz car for a test drive is always an experience unlike any other. Getting behind the precision engineering and fine craftsmanship that goes into every model and piloting it is an exercise in sheer joy, but there are things that every driver must remember when taking a prospective new vehicle out for a test run. So today, Mercedes-Benz of Wilkes-Barre wants to share with you our knowledge on what makes a test drive truly great.
Before you head into our Wilkes-Barre, PA Mercedes-Benz dealership, you need to figure out something for yourself: what kind of vehicle are you looking for? Have you been looking for classic Mercedes-Benz luxury car with the engine that moves you as well? Then you're going to want to look at the 2019 Mercedes-Benz E-Class. Or are you looking for something more agile but every bit as prestigious as its siblings? Then you want to look at the 2019 Mercedes-Benz CLA Coupe. As well, figuring out which trim on your desired model is also important as well, since the features you're getting can vary.
When you finally get behind the wheel of your vehicle, the urge to drive will be an overpowering one. However, you can use this moment before you're on the road to check a few important yet oft-overlooked features of the car itself. How does the headroom feel? Does the cabin match your standards? What do you think of the tech amenities – is the infotainment system easily accessible? Does your driver's seat tilt how you want it to?
And when you're finally on the road, don't be afraid to try and find bad traffic. Stop-and-go is a fact of life for many of us, and so is merging onto the freeway. These are perfect opportunities to test your vehicle's acceleration, safety features, and more. Make this test drive work for you!
When you're ready to discover your next car, come into Mercedes-Benz of Wilkes Barre. Our friendly team of experts will find the right vehicle for you and make sure that you're going to be driving away with the Mercedes-Benz model of your dreams. See you soon!