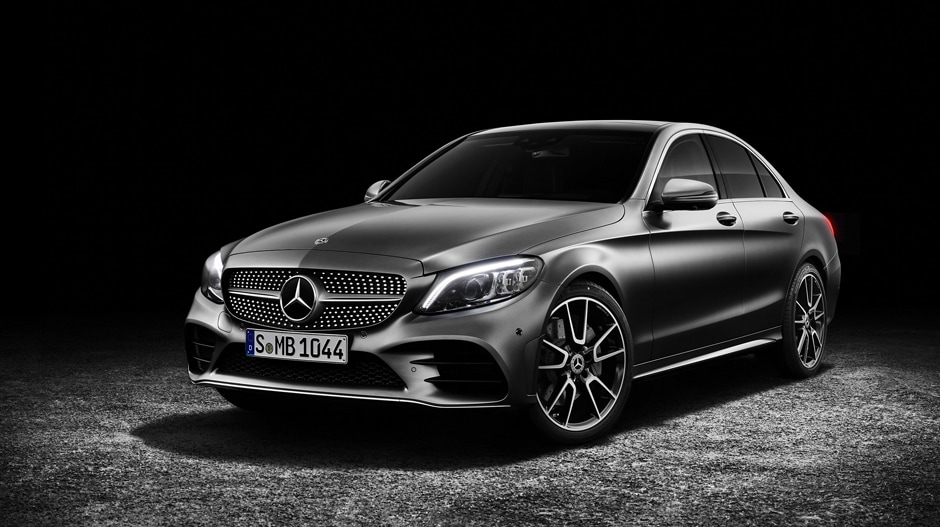 The 2019 Mercedes-Benz C-Class is a car designed to capture your imagination. The 2.0-liter inline-4 turbo engine makes the sounds you always imagined your dream car making, delivering 255 horsepower and 273 lb.-ft. of torque for plenty of bite to go with that mighty bark. The 9G-TRONIC 9-tronic transmission harnesses that power and translates it into a fast, athletic ride that makes every errand feel like an adventure.
Do we have your attention yet? Well stop your daydreaming and head into Mercedes-Benz of Wilkes-Barre to climb behind the wheel of your dream car.
If you are swept of your feet, you certainly won't be alone. In their review, the auto experts at CNET commented that "…the 2019 [Mercedes-Benz] C-Class continues to stake its place at the heart of the class." Not only is this luxury sedan an excellent car, it's also a reliable co-pilot thanks to a bevy of optional driver assistance systems, many of which made their debut in the Mercedes-Benz S-Class. Advanced camera and radar systems empower this automobile with the ability to "see" up to 500 meters ahead, while simultaneously scanning your surroundings on all sides.
Here at our Wilkes-Barre, PA Mercedes-Benz dealership, we love how the 2019 Mercedes-Benz C-Class combines these and other safety features in order to drive semi-autonomously in certain situations. With Active Brake Assist and Active Lane Change Assist as well, this innovative automobile is sure to have your passengers talking. After all that, the FrontBass® 5-speaker Audio System is just icing on the cake.
We've got plenty of ways to turn your dream into a reality here at Mercedes-Benz of Wilkes-Barre. Head in today and ask us about how you can lease a Mercedes-Benz vehicle. We'll see you soon!