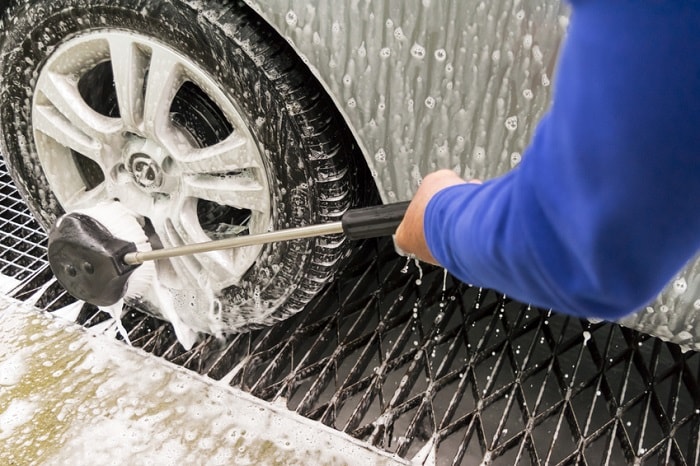 Here at Mercedes-Benz of Wilkes-Barre, we know that many of you are probably getting ready for some spring cleaning. Many people see the start of a new season as a great time to spruce up their homes, but it's also the perfect time to focus on taking even better care of your car! This spring, taking just a few steps to help your new Mercedes-Benz vehicle recover from a rough winter can make a big difference.
Winter means snow, wind, and road salt. All of these can be harsh on the exterior and interior of your luxury car. A car wash could help the outside of your vehicle look like new again, while taking the time to vacuum and clean your floor mats can make the inside of your car look much better. While you're at it, the start of spring is a great time to organize your belongings and declutter. Make sure you have everything you need for your daily drives, and nothing that you don't.
When that's all finished, visit our Mercedes-Benz service center. Our professional technicians can take a close look at your tires, which may have taken a beating this winter. We can also perform basic vehicle maintenance to ensure everything in your vehicle is running up to speed. Whether you have a leak, need a tire rotation, or just need a set of new ones, we're ready to assist you.
So visit our Mercedes-Benz dealership near Hazleton, PA and let the experts at our service center get your vehicle into shape for spring. You'll be able to take long road trips without a worry in the world after our mechanics have worked on your car. We look forward to assisting you!